2021-2022 CT LEND Trainees & Projects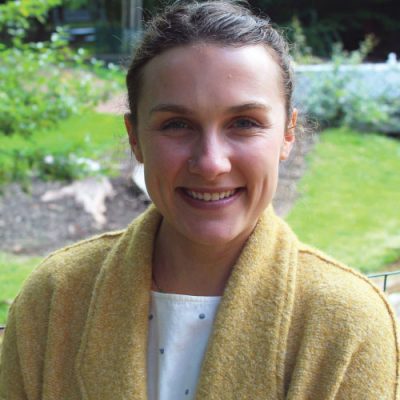 Eliza Appleton: Eliza is a doctoral graduate student in School Psychology at the University of Connecticut. She obtained her B.S. in Psychology at St. Mary's College of Maryland where she served as President of Best Buddies. She initially worked with individuals with autism spectrum disorders and developmental disabilities as an ABA service provider. She has since worked with children and young adults with disabilities with severe problem behavior and complex psychopathology at the Neurobehavioral Unit at the Kennedy Krieger Institute and conducted autism research with Brown University within the Autism and Developmental Disabilities Inpatient Research Collaborative. Eliza greatly enjoys collaborating with other providers and supporting families and patients with disabilities throughout their medical care. Her research interests are in providing compassionate integrative health services for people with disabilities with problem behavior. She is specifically interested in combining behavioral health and physical health through medical staff and physician training and implementing lifestyle medicine for patients with disabilities and chronic illnesses.
Madison Barna: Madison is a first-year master's student in UConn's School Psychology program. She obtained her B.A. in both Psychology and Human Development and Family Sciences from UConn in 2020. She has worked on research centered around the implementation of Mindfulness-Based Stressed Reduction in diverse populations. She hopes to continue her research surrounding mindfulness studies, along with gaining experience involving social-emotional learning and mental health accessibility for school-age kids. Madison also has a close connection to an individual with a developmental disability, as one of her family members is on the autism spectrum. As a result of this, Madison has grown up with a desire to be a strong advocate for those with disabilities, both inside and outside the education system. She hopes to continue to work with children with developmental disabilities and high-intensity behavioral needs in the future in a special education setting.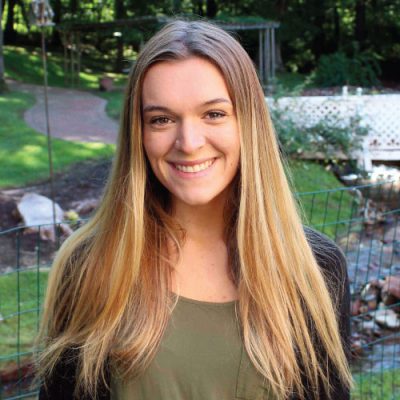 Cate Boomer: Cate is a School Psychology Masters Student at the University of Connecticut. She obtained her undergraduate degree, a B.S. in Psychology, with a minor in human behavior and social services, from Michigan State University in 2020. During her undergraduate career, she worked as a registered behavior technician for three years, using applied behavior analysis therapy with children on the autism spectrum. In addition to being an RBT, Cate worked at an outpatient mental health clinic, processing patient's intake forms, and implementing the behavioral health initiative in local pediatric clinics. Cate assisted in the development of a new mental health screener to be given to children at routine pediatrician visits, to help early detection of internalizing and externalizing disorders in addition to PTSD. Upon obtaining her master's degree, Cate hopes to work in an elementary school as a school psychologist, focusing on early detection of childhood disorders.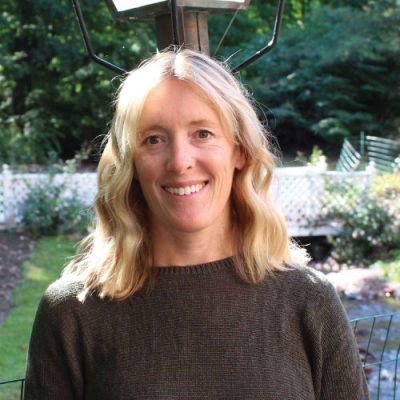 Brittany Bornn: Brittany is currently pursuing a Sixth-Year certificate in Early Childhood Special Education as a student in UCONN's NEAG School of Education. She graduated with a Master of Science degree in Occupational Therapy from Colorado State University. Previously, Brittany received a Bachelor of Science degree in Sport Science, with a minor in Psychology, from the University of Idaho. She has worked as an occupational therapist serving students through the Capitol Region Education Council for the past 7 years. Brittany has recently been a participant in Connecticut's Early Childhood Leadership Academy. Brittany is dedicated to helping children with special needs, and their families, achieve positive outcomes in their daily lives.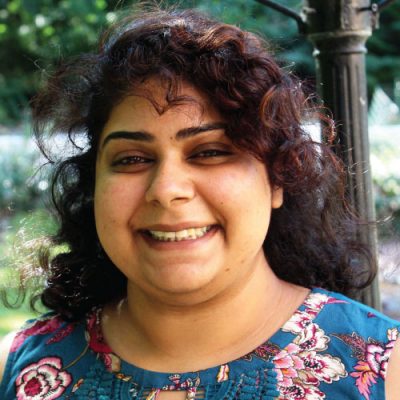 Amrita Chakraborty: Amrita is currently a graduate student in the Public Health program at UConn Health. She received her Bachelor's in Dental Surgery and Master's in Dental Sciences (Pediatric Dentistry) from India. She then completed her Doctorate in Dental Surgery as an Advanced Standing Student from USC, Los Angeles along with her MS in Craniofacial Biology. She recently completed her residency in Pediatric Dentistry from UConn Health during, which she also started her Master's in Public Health Program. She has been working with children through oral health camps during her schooling in India as well as the US. During her DDS, she was a part of a small group of dental
students who travelled across California in a mobile clinic treating children of migrant farm workers. The subject of disability is very close to her heart, and she hopes someday to be able to create an institute in India where children with disability can be treated. She looks forward to being a LEND trainee and utilize her knowledge in serving children across the globe.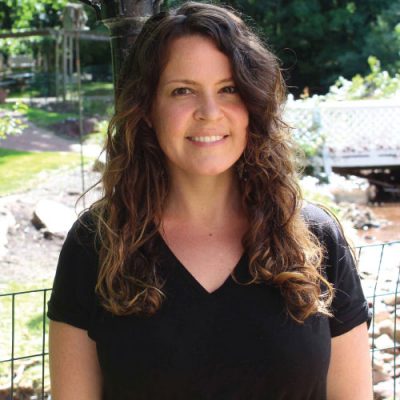 Jennifer Cunningham: Jennifer is a first year student in the Master's of Social Work program at the University of Connecticut, concentrating on Individual, Group and Family Practice. She previously obtained a Bachelor of Science in Special Education with a minor in English from the University of Saint Joseph in 2007. During college, she worked at a residential group home for teenage girls with histories of trauma. Upon graduating, she has worked as a special education teacher and case manager for students with various disabilities at the preschool, elementary and high school levels. During her time in LEND, she is interested in building upon her skills in the areas of advocacy, assessment and mentorship in special education and mental health to be a better resource for children and their families.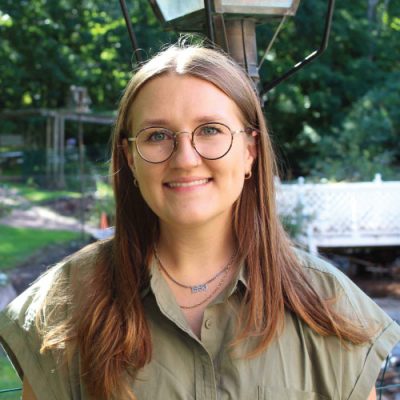 Haley Danowski: Haley is a Doctorate of Audiology, second-year graduate student. Haley earned her bachelor of science degree at the University of North Carolina at Greensboro in audiology. She sought out training from the LEND program in order to progress her desire to treat individuals with special needs in an audiological setting. Haley hopes to bring fresh ideas and more modern experience into a population of neurodevelopmentally diverse people. Haley's experience in the field includes a yearlong capstone project in speech pathology assistantship, an academic year of specialized counseling for autism, misphonia, tinnitus, and cochlear implants, co-teaching an introduction to audiology course to spread awareness for her field, and research on future audiologist educational opportunities. Haley hopes to represent a culmination of unique training by applying a wholistic perspective on marginalized populations.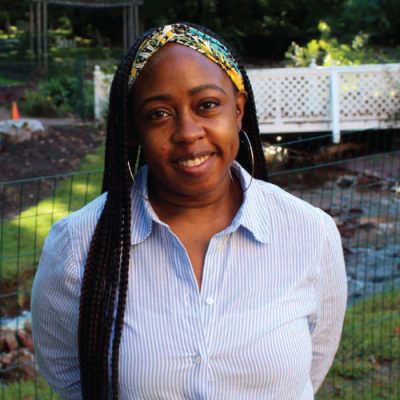 Deanna Dixon: Deanna is a 6th Year graduate student in Special Education at the University of Connecticut. Previously, she graduated from Bay Path University with her Master's degree in Applied Behavior Analysis. She is a Board-Certified Behavior Analyst (BCBA), and has worked within a range of settings and individuals. She worked with children with autism spectrum disorders and their families, providing in-home services as well as working as a school-based BCBA working with students and staff. She is currently seeking to expand her skill set to work with students with intensive behavioral needs, as well as expanding her education to specializing in School Wide Positive Behavior Support. Deanna is hoping that her expanding education and experiences will allow her opportunities to reach students and staff to help make a difference in school wide behavior management systems and approaches.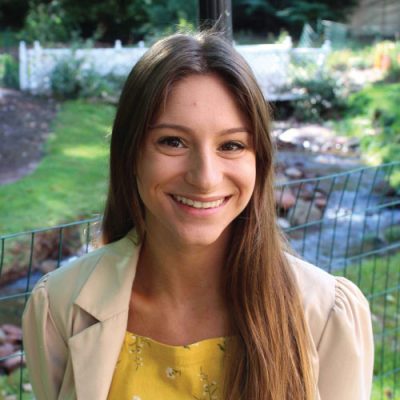 Tayla Duntz: Tayla is an audiology graduate student at the University of Connecticut. She obtained her B.A. in Speech, Language, and Hearing Sciences from UConn in 2020. Throughout her undergraduate career, she worked as a research assistant studying language perception among monolinguals and bilinguals. Currently, Tayla is focused on learning more about pediatric audiology, early intervention and rehabilitation as well as vestibular assessment and management. Upon obtaining her degree, she hopes to work in a hospital setting with a focus in pediatric audiology.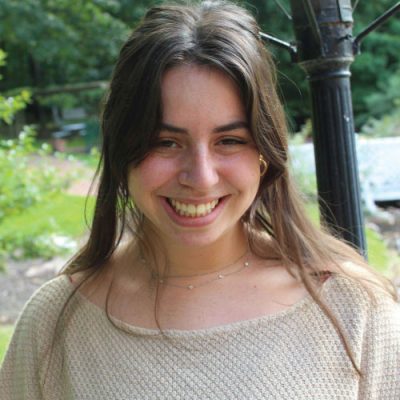 Juliet Freedman: Juliet is a first-year master's student in the Educational Psychology department pursuing a degree in Special Education. Previously, she received a B.S. in Elementary and Special Education at the University of Vermont. In the past, Juliet has worked in an educational enrichment program that served students of lower socioeconomic backgrounds as well as those who had learning disabilities and trauma. She also worked in a school that served students ages five to 21 who experienced a range of physical, emotional, and intellectual disabilities. At this school, she was placed in a classroom with students who needed help developing self-advocacy skills as well as working on different strategies to help students regulate their behavior and emotions in stressful situations. Juliet is interested in learning more about the effects of socioeconomic status and how that plays an integral role in student's education. She is also interested in working with students who have ASD and students who are experiencing the effects of trauma.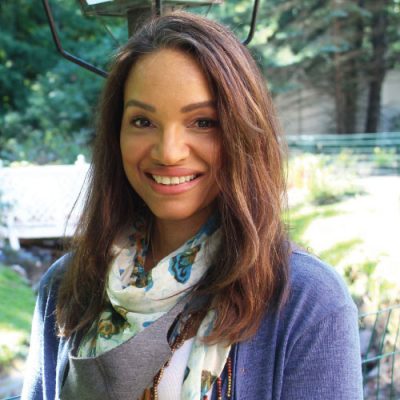 Terri Garrity: Terri is a parent of 2 children with disabilities who decided to become further involved with the community after advocating for my own children to share my knowledge and experiences with other families experiencing confusion with the special education process. She currently volunteers as a Parent Advocate working directly with families of special education students as well as facilitating a local Facebook support group (The East Haddam Special Needs Parent Group). The group provides advice, training, networking opportunities, and special events for local families. Terri holds a Bachelor of Science degree In Communications and a 40-hour ABA training certificate. She hopes to continue and expand my work in the area of neurodevelopmental disabilities and educational advocacy within the community. She is currently seeking a seat on the local Board of Education and hope to bring the skills and best practices obtained with CT LEND back to her district to enhance policies and programs.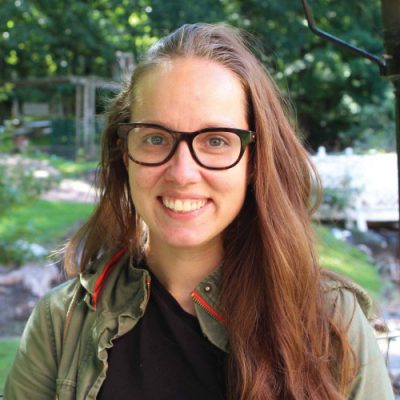 Ashlee Houle: Ashlee has been working as a Board Certified Behavior Analyst since 2016. She has primarily been working at a Birth to Three company providing services to children and families in an Autism specific program. Previously she worked in a special education classroom in a public school, an out-of-district day program for adolescents, and a clinic/residential setting. Ashlee is interested in better incorporating behavior analytic practices in early childhood and improving the quality of services provided to children and their families. She is also interested in staff training to better support the people working with children and families so they feel confident in their knowledge and skillsets to provide the best services possible and help reduce ableism by being more aware of the feedback those with disabilities have about their experience with services they have received. She plans to use her time at LEND to learn the policies that affect those with disabilities and strategies to help improve services. She is additionally working towards a Ph.D. in Special Education.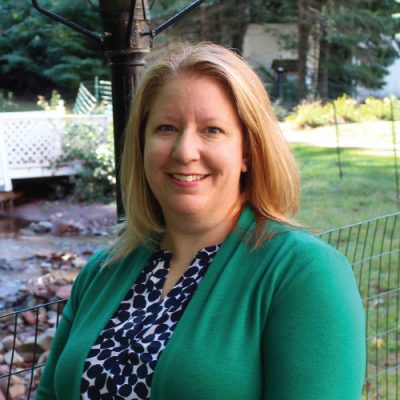 Jen Jenkins: Jennifer is a family advocate trainee participating in LEND as she is the mother of a child who has Down syndrome. Her experience as a special educator in the public school system for over 10 years gave her a good foundation of skills needed to advocate for her own son. She recently began work at the Early Childhood Personnel Center as a family representative. Before joining the ECPC, Jennifer was the Lead Advocate at Disability Rights Connecticut, where she advocated for individual rights and worked towards systemic change in education, employment, and voting. She holds a Bachelor's in Special Education from Fitchburg State University. Jennifer is a 2017 graduate of Partners in Policymaking where she learned that she has a powerful voice and a responsibility to use it. Through LEND, she hopes to expand her knowledge of issues affecting the larger disability community and share her experience with other families.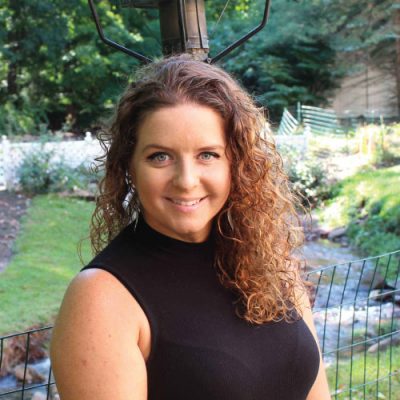 Amie Lopez: Amie is a first year doctoral student in the educational psychology program with a focus on early intervention and special education of young children from the University of Connecticut. She received her bachelor's degree in psychology from the University of Connecticut and earned two master's degrees from Eastern Connecticut State University, one in early childhood education, and one in organizational management. She holds a 112 integrated early childhood/special education teacher certification from the State of Connecticut Department of Education. Amie has spent more than two decades teaching young children of various abilities, with the most recent ten years being at a laboratory school in which she supported the education of future early childhood education teachers. Recently, Amie has taught at Quinebaug Valley Community College as an adjunct lecturer in infant and toddler development. As a LEND trainee, she hopes to expand on her knowledge of disabilities and advocacy so that she can provide support for children and families in need, and continue to pass on her knowledge to future educators in a university setting.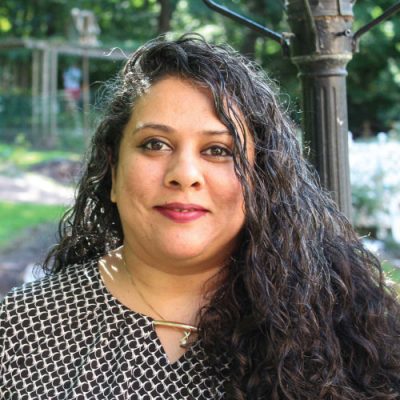 Dimpy Malvania: Dimpy is a first-generation immigrant parent trainee. She has twins with multiple disabilities. She is also a life partner of a person with disability. She is a member of Connecticut State Advisory Council for Special Education. She is also an active member of "parent Leaders' roundtable" of Connecticut Parent Advocacy Center. She has participated in "Newborn Screening Awareness" with PATH in collaboration with CCMC. She was also part of the group that gave feedback on Connie (Connecticut's official Health Information Exchange, in collaboration with PATH). She has attended quite a few classes and seminars around advocacy skills. She is an active member of her town's SEPTA. She is helping families with newly diagnosed children and elementary aged children to navigate and access special education system and related services. She plans to use her time at LEND to gain knowledge of the laws and available services so that she can serve as a better advocate for the community and those who do not have sufficient knowledge and guidance to get the services they need, across span of ages and disabilities.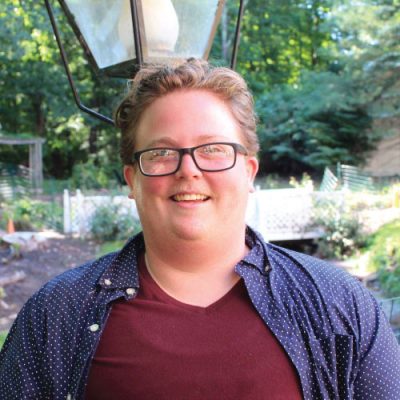 Patrick Muro: Patrick is a third-year graduate student in Social Work and Public Health. He obtained his B.A. in Women, Gender, and Sexuality Studies from UCONN. After graduating, Patrick became an AmeriCorps VISTA serving at a substance use organization in Southern Vermont. He then directed a summer camp and after-school program for youth at the same organization. He currently works at Horizons Inc in South Windham which mission is to create person-centered opportunities for individuals with disabilities.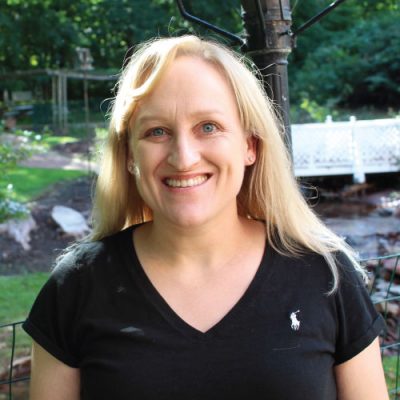 Lia Pankake: Lia is a parent trainee, as she is the mother of a 5-year-old child with a disability. Her mother also acquired a disability as an adult, 12 years ago, and she has helped her navigate the challenges of living a full, meaningful life while having a disability. She has been a Speech and Language Pathologist for 17 years, having earned her graduate degree from the Ohio State University and her undergraduate degree from the University of Maryland. She has worked in school, early intervention, and pediatric outpatient therapy settings. She is currently taking Partners in Policymaking, an advocacy and leadership program, which has taught her the importance of creating systemic change. Through personal and professional experiences, she has worked hard to increase her knowledge of children's rights under the Individuals with Disabilities Education Act and is passionate about educating children in the Least Restrictive Environment. She often finds herself helping other parents understand their children's rights so that they can better advocate for the educational needs of their children with disabilities. Through the LEND program she hopes to increase her confidence so that can pursue leadership roles in advocacy and work to create inclusive communities that truly value members of all abilities.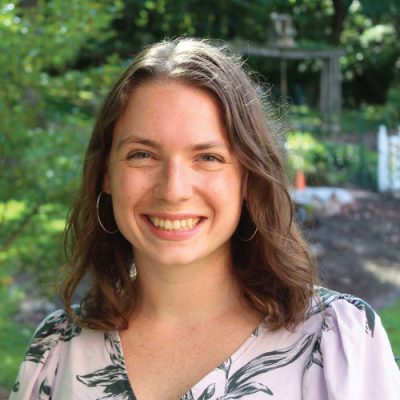 Skyley Parizek: Skyley is a first-year graduate student in the Master of Public Health program at UConn Health. In 2018, she graduated from the University of Connecticut with a degree in Psychological Sciences. For the past three years, Skyley has worked in the field of special education and behavioral health as a teaching assistant and preschool teacher. Most recently, she was a mental health counselor at a clinical day school where she gained experience working with children and adolescents with disabilities in a variety of settings. Currently, she is interested in the intersection of public health policy and early intervention services in special education. Her overall academic and professional goal is to increase the accessibility of health care services and early childhood interventions through education and advocacy.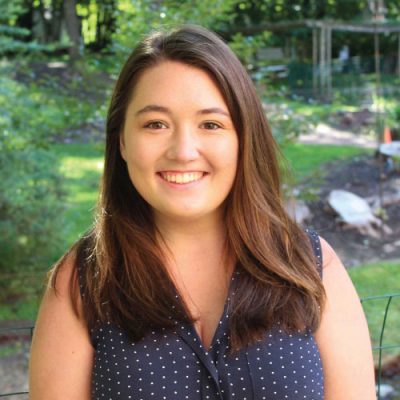 Meaghan Reilly: Meaghan is a graduate student in the Educational Psychology program with a concentration in Special Education at the University of Connecticut. Meaghan is a recent graduate from Southern Connecticut State University with a bachelor's degree in Special Education K – 12. Meaghan started her educational journey at Northwestern Connecticut Community College where she studied American Sign Language in the Deaf Studies Program, while at the same time, participating in a dual major focused on Birth to 2nd-grade education earning her Associate Degree in Early Childhood Education. Aware of her passion to educate children with special needs, Meaghan pursued her bachelor's degree in Comprehensive Special Education at Southern Connecticut State University. Throughout the pandemic, Meaghan completed her student teaching in a self-contained elementary classroom helping autistic students with ability levels ranging from second to fourth grade. She was also placed in a resource classroom environment, teaching ninth through twelfth-grade students with a variety of disabilities. Upon graduation, Meaghan is looking for a career in self-contained classroom serving families and children with
multiple and server disabilities.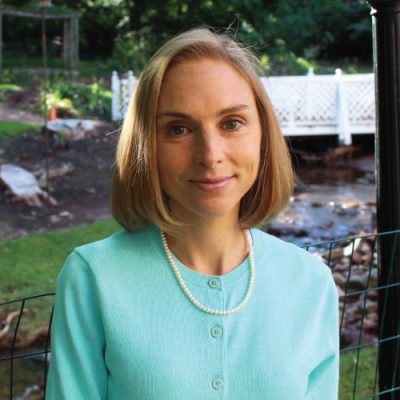 Molly Reilly: Molly is a first year Ph.D. student in UConn's Early Childhood Special Education program and is advised by Dr. Mary Beth Bruder. She acquired her B.A. in psychology from Western Connecticut State University before completing her M.A. in Psychology from Southern Connecticut State University. She has worked as a BCBA since 2013 and has spent the last six years working with the Birth to Three population. Molly has also served as a research assistant for Dr. Fein at UConn and Dr. Schwichtenberg at Purdue University. She has a passion for research and supporting children and families through the use of Naturalistic Developmental Behavioral Interventions (NDBIs). She hopes to extend the evidence base for NDBIs and help bridge the research to implementation gap by training caregivers to implement NDBI strategies.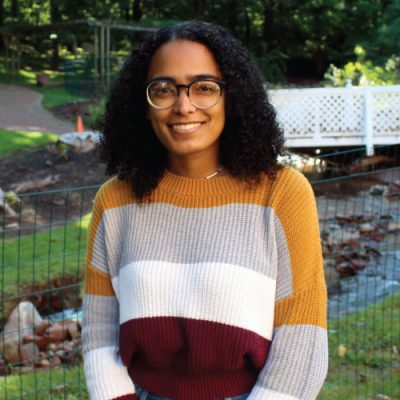 Marline Reynoso-Vasquez: Marline is a first-year student in UConn's Master's/Sixth-Year School Psychology program. She obtained a B.A. in psychology from Rutgers University-Newark in 2018. Shortly after graduation she began working as a paraprofessional at an Elementary school. She has worked with children with various disabilities and challenges. While working with these students, she became interested in their behavior and actions. Upon completion of this degree, she would like to work in an urban area with
students with severe behavioral needs.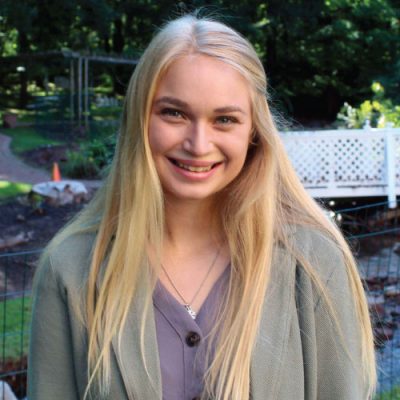 Kayla Rusby-Wood: Kayla is a first-year master's student in the School Psychology program at the University of Connecticut. She graduated from Utah State University in 2021 with a Bachelor of Science in Psychology. At Utah State University, she was the Vice President of Risk Management for her sorority where she facilitated multiple educational programs targeted to strengthen the mental health of collegiate women. Kayla has experience as a lead instructor at an early intervention preschool for individuals diagnosed with autism spectrum disorder where she provided services in 1:1 and small group settings. She is passionate about working with neurodiverse individuals and is interested in disability advocacy.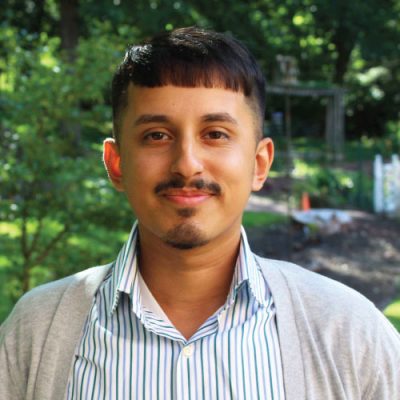 Zain Seyal: Zain is a graduate student in Social Work at the University of Connecticut. He received his Bachelor's degree in Public Health from Southern Connecticut State University previously. Shortly after graduating with his undergraduate degree, he started working as a Case Manager in New Haven, Connecticut with a population of adults who had been diagnosed with various disabilities. Zain also interned at Platt Technical High School in Milford, CT where he worked with student's that were borderline autistic. He collaborated with staff to implement a social, emotional learning curriculum for the High School students. Zain is an active member of his Mosque where he has taught children and he also developed a student-based organization dedicated to providing a safe-space for young Muslims. Furthermore, Zain is most interested in researching south-east Asian/ Middle-Eastern cultural bias in relation to the effect this has on children and individuals with disabilities. He also hopes to be a catalyst of change in the Muslim
community that closes doors of misconception and fear and opens doors, inviting individuals to seek help for their mental health and disabilities.
Alexis Simons: Alexis is a graduate student at the University of Connecticut in her second year of the Clinical Doctorate of Audiology program. She received her bachelors of science in communication disorders at Southern Connecticut State University in May of 2020. Alexis has shown a continued interest in signed languages, implantable hearing devices, and the provision of interdisciplinary care for families of children who are deaf or hard of hearing. Upon graduating with her Au.D. credential, she hopes to facilitate conversations about communication methods for children who are D/HoH and open the door to foster a better relationship between the Audiologic and Deaf communities.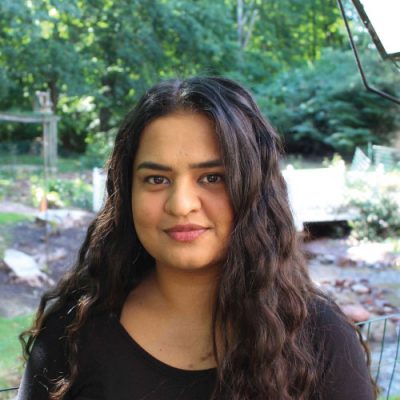 Isha Sinojia: Isha graduated from University of Connecticut in May 2020 with bachelors in biology. Isha has been volunteering and working at UConn Health for about past seven years. Over the course of seven years, Isha has worked with many departments, meet amazing people and learned so much from everyone around her. After graduating from UConn she obtained a full time research assistant position with Dr. Gordon in department of public health, where she was able to promote Inclusive Health for individuals with Intellectual disability amongst pre-health care professional students. They continue to work on this project and make a bigger impact beyond research. Isha then joined Dr. Bruder and UCEDD team as research assistant, where she will be able to support centers goal and objective. Isha is now a full-time MPH student and LEND trainee. When she is not at work or school, she loves to go to beach, hiking, playing tennis and trying new restaurants/cafes.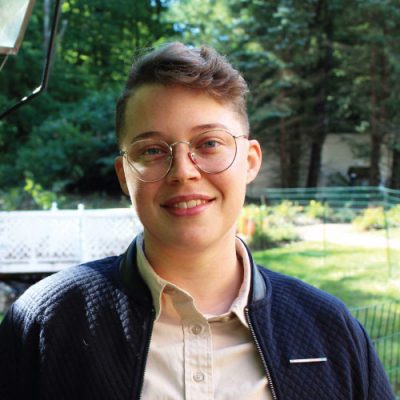 Kassander Thompson: Kassander is a 2nd Year graduate student in the Clinical Doctorate of Audiology program at the University of Connecticut. He previously graduated from UConn in 2020 with his B.A. in Speech, Language, & Hearing Sciences. His future goals include working with d/Deaf and hard of hearing pediatric populations, promoting hearing conservation in musicians, and advocating for disability rights and services. Aside from LEND training, he is currently engaged in exploratory research
surrounding musicianship and is studying ASL.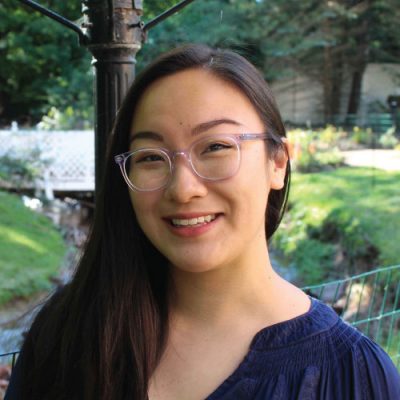 Jenny Yung: Jenny is a 3rd year graduate student in the Family Nurse Practitioner (FNP) program at UConn. She graduated with her Bachelor of Science in Nursing from UConn in 2017, and worked as an emergency room nurse for four years. Jenny is also in the Primary Care Nurse Practitioners Caring for Underserved Populations (PCNP CUPS) program as a part of her clinical rotations as an FNP. The program focuses on providing care to those in underserved communities, and offers additional trainings on behavioral health issues. She is excited to be a part of LEND to learn more about neurodevelopmental disabilities so she can become a better advocate and resource for her
patients and their families as a primary care provider.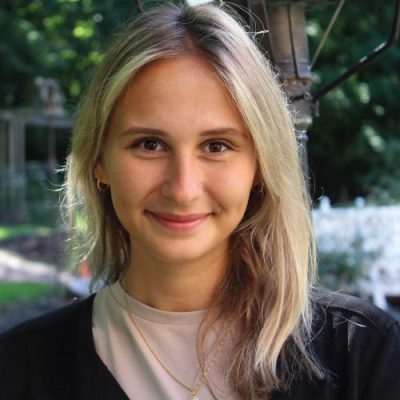 Victoria Zysk: Victoria is in her second year of the Clinical Doctorate of Audiology program at UConn. She received her Bachelor's degree in Speech, Language, and Hearing Sciences, with a minor in Human Development and Family Studies in 2020 from UConn. As an undergraduate, Victoria worked as a research assistant in UConn's SLaP lab where she completed her Honors thesis regarding sleep-based memory consolidation and its role in perceptual training of noise-vocoded speech. Victoria looks forward to expanding her interests in serving underrepresented groups as a future audiologist. She hopes to learn more about better serving pediatric patients with neurodevelopmental differences by participating in the LEND grant program.