2022-2023 CT LEND Trainees & Projects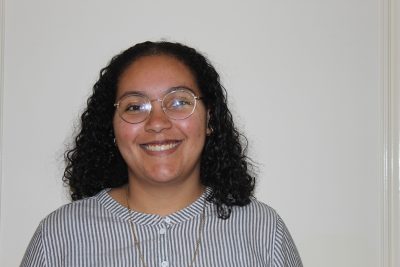 Grys Almanzar: Grys is a second-year graduate student for the ​​Counselor Education &amp; Counseling Psychology program at the University of Connecticut. I obtained my B.A. in Psychology, with a minor in Human Development and Family Sciences from the University of Connecticut in 2021. Shortly after graduation I began working as a Building Substitute Teacher at a Middle School where I worked with children with various disabilities and challenges. It was there where I became interested in working with children with disabilities and exploring more about the challenges. Working with students with disabilities is an interesting area to me because I feel like everyone deserves a chance and I want to help to create a culture that allows students who are identified as disabled with an opportunity. My involvement in the CT LEND program will help me achieve professional short term and long term goals by giving me more skills that will help me succeed as a counselor and to be a more competent helping professional. I am pursuing a career that is meant to advocate for students and help them succeed and achieve their goals and this includes every student. Being inclusive is a good characteristic for a counselor or helping professional. <br>Fun Fact: My favorite TV Show is FRIENDS.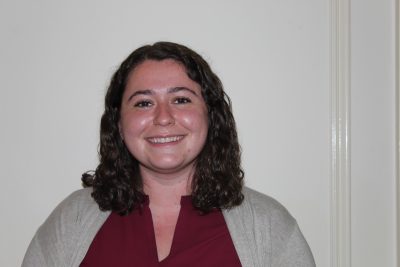 Margaret Brown: Maggie Brown is a graduate student at the University of Connecticut in her second year of the Clinical Doctorate of Audiology program. She received her bachelors of science in Communication Sciences and Disorders with a minor in American Sign Language at the University of Vermont in December of 2020. Maggie has shown a continued interest in signed languages, implantable hearing devices, and the provision of interdisciplinary care for families of children who are deaf or hard of hearing. Upon graduating with her Au.D. credential, she hopes to facilitate conversations about communication methods for children who are D/HoH and open the door to foster a better relationship between the Audiologic and Deaf communities.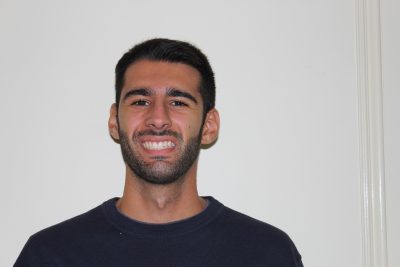 Marco Delsanto: Marco is a first-year master's student in the School Psychology department at the University of Connecticut. He previously received a bachelor's degree in Psychology from Villanova University in 2022, with minors in Business and Italian. His undergraduate honors thesis focused on identifying barriers present in public education for students with autism and synthesizing strategies for school psychologists, classroom teachers, and other support staff to use to break down these barriers. Additionally, as an undergrad, he volunteered with Special Olympics Pennsylvania as well as in the VUnited Scholars program—a two-year professional program that provides vocational and academic instruction for students with intellectual disabilities. In his free time, Marco enjoys playing tennis with friends. He is excited about being part of LEND because it will expose him to many new skills and strategies geared toward creating access for those with disabilities. Marco is looking forward to combining what he learns through the LEND program with the experiences he has working with children and adults of different backgrounds and abilities to propel him forward into a career in School Psychology.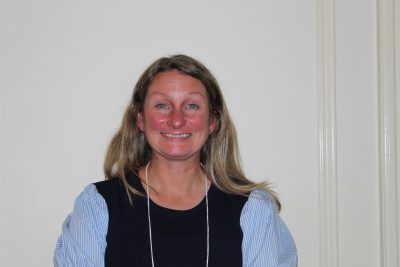 Beth Gard: Beth is a parent, medium term LEND trainee. She is a mother of a 10-year-old with Down syndrome and two neurotypical children. She holdss a Master's Degree in Biology from Duquesne University and a Bachelor of Science in Biology from Carlow College both located in Pittsburgh, PA. and is  currently serve as the President of the Board of Directors for the Down Syndrome Association of Connecticut (DS ACT), member of the Parent Leaders Roundtable of the Connecticut Parent Advocacy Center (CPAC) and will graduating from the Partners in Policymaking program which fosters leadership and advocacy skills in parents of and individuals with disabilities. In 2018, my family and I moved to Connecticut from Omaha, NE. While in Nebraska I began to see the challenges individuals with disabilities and their families faced in issues ranging from education to healthcare. As my son has gotten older, I have seen firsthand how important it is for parents to advocate for their children as well as the need for individuals with disabilities to advocate for themselves. Those personal experiences have led to me to seek ways of educating myself on the laws and systems impacting people with disabilities.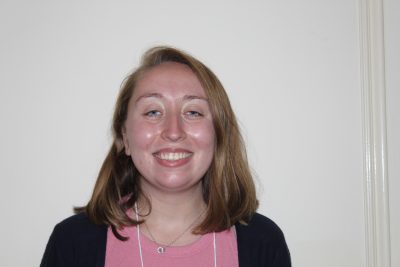 Kayla Hart: Kayla is a 2nd year Doctorate of Audiology student at the University of Connecticut. She earned her Bachelor's of Science in Health Science with a concentration in Allied Health from Eastern CT State University. During her undergraduate studies, Kayla had many opportunities to teach fellow students in various health science classes. She has always had a passion for helping others learn. Kayla has spent the past two summers working at the New England Center for Hearing Rehabilitation where she has interacted with a diverse population of people. She is pursuing LEND in hopes to continue to enhance her knowledge and learn how to effectively support those with disabilities as she becomes a future audiologist. Her interests in the field of audiology include cochlear implant programming and educational audiology. After graduating from the Au.D. program, she hopes to work as an educational audiologist for school districts in Connecticut. Her ambitions also include possibly owning her own practice and teaching university courses as a professor. One fun fact about Kayla is that she is a triplet and has two brothers.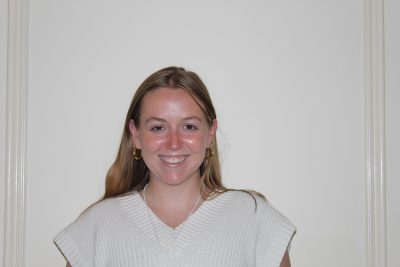 Kimberley Hook: Kimberley is a third-year graduate student in the Clinical Doctorate of Audiology program at the University of Connecticut. She received her Bachelor's degree in Communication Sciences and Disorders with a minor in Special Education at the University of Vermont. Kimberley hopes to expand her knowledge on how to better serve and advocate for individuals with neurodevelopmental disabilities and their families, with the goal of improving the outcomes and overall quality of life for students with disabilities. She is particularly excited about the opportunity to work with other disciplines during her time as a LEND trainee. Upon obtaining her degree, Kimberley hopes to work as a pediatric audiologist in Massachusetts.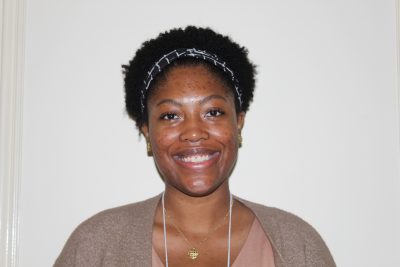 Jada Jeffrey: Jada is a second-year Speech-Language Pathology Master's student at the University of Connecticut. She obtained her B.S. in Communication Disorders from Southern Connecticut State University in 2021. In recent years, Jada has worked as an instructor at Baraco Corporation for adults with intellectual and developmental disabilities and as a behavior technician for children with Autism at the Center for Children with Special Needs. Throughout these roles, Jada has worked with patients and their families to implement goals that best suit their needs. In the past, Jada has also participated in the Best Buddies Leadership Conference at Indiana University. Jada hopes that her experience through LEND will allow for her to better understand ways to increase patient and family satisfaction and quality of life. Upon completion of the LEND program and graduation, Jada hopes to continue to be a life-long advocate and learner regarding the needs of individuals with disabilities. Some fun facts about Jada include that in her spare time she enjoys playing with her Shiba Inu dog and reading!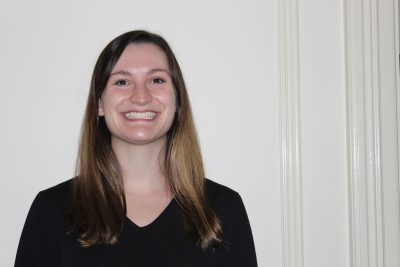 Caroline Kimball: Caroline is a second-year graduate student at UConn's School of Social Work. She holds a bachelor's degree from UConn in Psychology and Human Development and Family Studies. Caroline has been involved with the disability community since high school, when she volunteered at a group home for adults with autism. She continued to work with both students and adults with autism throughout her undergraduate career, in both educational and residential settings. Prior to beginning her master's program, Caroline worked for three years in a special education school with students with moderate to severe intellectual, developmental and physical disabilities, including Down syndrome, autism, cerebral palsy, multiple disabilities, and more. Caroline is passionate about working with and advocating for individuals with disabilities. She is interested in understanding the experiences of people with disabilities through a macro lens, and wants to learn more about how to impact change at the policy level. She is eager to enhance her leadership and advocacy skills as a LEND trainee. In her free time, Caroline enjoys reading, crossword puzzles, and board games.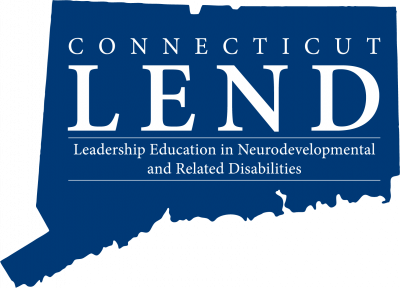 Heather McCann: Heather is proud mom of 2 boys and two dogs. I've been married to my husband Ryan for 15 years, and he has supported my educational and personal enrichment endeavors since the get-go. I am thrilled to be a part of this LEND Medium Term program for the 2022-2023 year. I've always advocated for human rights, but since my son's diagnosis with Autism Spectrum Disorder at the early age of 4, I've dove head first into learning and advocating for those with disabilities. I've been a part of several parent leader roundtables and established a SEAC in my community. I will graduate from the Partners in Policymaking program in September 2022. I chose to be a part of LEND to help with a more narrowed scope in Neurodevelopmental Leadership Training to be the best advocate for my son and others with this disability. Fun Fact: I met my husband on the Susan G. Komen Breast Cancer 3-Day Walk in Chicago.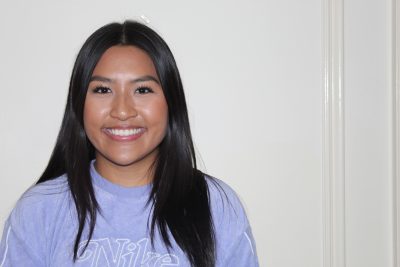 Tu Anh Nguyen: Tu Anh is a second-year graduate student in the Master of Public Health program at UConn Health. Tu Anh has also obtained a B.S. in Biological Sciences and Psychological Sciences from UConn in 2020. Last semester, Tu Anh had interned at UConn's Health Disparities Institute studying medical debt in the U.S. and specifically in Connecticut, along with its relationship to minority populations. Tu Anh has a particular interest in health equity and advocating with marginalized populations, including racial-ethnic minorities and people with disabilities. Outside of school or work, Tu Anh enjoys traveling. This year she had made it a goal to go on a trip to somewhere new every month! She also enjoys trying new foods and hiking.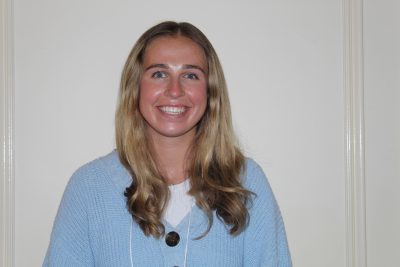 Alexis Olson:  Alexis, is a long-term trainee in the LEND program and a third year graduate student in the Audiology program here at Uconn. She isvfrom Narragansett Rhode Island and I completed my Bachelor of Science degree in Cognitive Science at the University of Delaware with minors in disability studies as well as psychology. Her academic interests within the field of audiology include cochlear implants and vestibular disorders. Alexis joined the LEND program because she want to provide the best quality of healthcare for people with disabilities and their families,  also want to learn and grow as a leader to advocate for people with disabilities and their families. My fun fact is a huge life goal of mine is to run the Boston Marathon for charity, but that is going to have to wait until graduate school is over!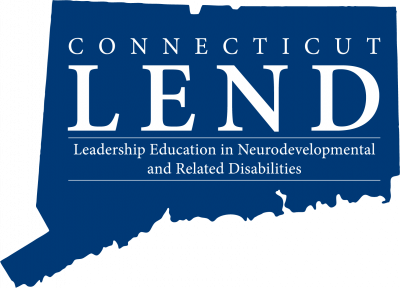 Jennifer Pena: Jennifer is a first-year Special Education graduate student who is concentrating on Early-Childhood with High-Intensity Needs. She graduated Spring of 2022 with a bachelors in Art Education from Central Connecticut State University. This past summer, she did a seven week Art Camp in Glastonbury and previously worked as a long-term art substitute teacher. In high school, she volunteered in the pediatric unit at the Hospital for Special Care which sparked my interest in working with children with disabilities. Following this, she worked in a summer school for multiple years with kindergarteners who were reading in a significantly lower age level.
Eunices Pineda: Eunices graduated from the University of Connecticut in 2020 with a B.S in Allied Health Sciences, concentrating in Public Health and Health Promotion. She is currently a third-year graduate student in the Public Health program and Social Work program at the University of Connecticut. Eunices started her professional experience as a case manager in the Fatherhood Engagement Program in 2021 which allowed her to work with a diverse group of fathers including fathers with disabilities and Spanish-speaking fathers. Inspired by these interactions, she wishes to make an impact through community organizing with a focus on systems change. As a LEND trainee, she is interested in building upon her leadership skills and using her knowledge in serving underrepresented communities. Making Spanish-speaking services more accessible to Spanish-speaking individuals is just one focus of many that she wishes to improve upon. Eunices enjoys spending free time with family and friends, especially traveling, doing outdoor activities, and spending time with her dog, Mr. Toby.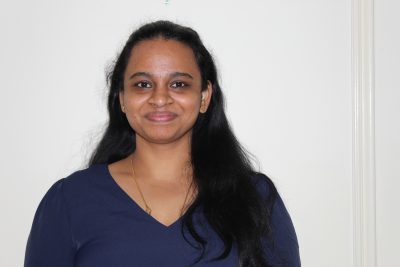 Priya Sandhya Prakash: Priya is a second-year full-time Master's in Public Health (MPH) student at the University of Connecticut. She also work as a Research Assistant in the ENT department at UConn Health. She have obtained MBBS (Medicine degree - India), a fellowship in Diabetes Management (India), a post-graduate diploma in diabetes (UK), and a master's in Diabetes (UK),  volunteer at UConn Health community outreach programs (UCONN -JUMP), where she provided health education for kids and pregnant women. Since medical school, she is fascinated with the prevention of diseases. Priya  believes taking small healthy changes each day can make huge and better differences in the future. I hope this LEND program will help me build skills in the areas of advocacy, leadership, assessment, and providing comprehensive care to children with disabilities and their families. My hobbies are playing chess and going for a long drives.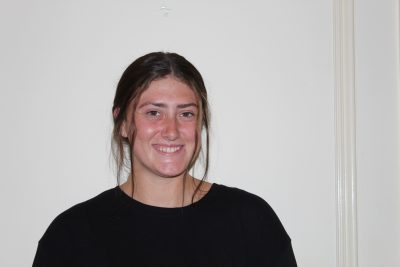 Lena Redisch: Lena is currently completing my second year of UConn's Counseling Education and Psychology masters program with an emphasis in School Counseling. She graduated from UConn undergrad in 2021 with a BA in Psychological Sciences and a minor in Communication. She is currently interning as a school counselor in a Connecticut high school with an additional focus on 9th grade transition. Prior to beginning in the CT LEND program,  began working with students as a peer mentor to those on academic probation through UConn's Academic Achievement Center. Additionally, I worked in UConn's Center for Students with Disabilities as a Strategy Instructor. In this role, Lena worked individually with students with disabilities in various academic, career, and social coaching capacities as well as helped facilitate and develop different tools for success in the college environment. Throughout the CT LEND program she is  interested in expanding my knowledge of the intersections between school counseling and special education and what additional interventions school counselors can provide to support students with disabilities and the systems that impact them.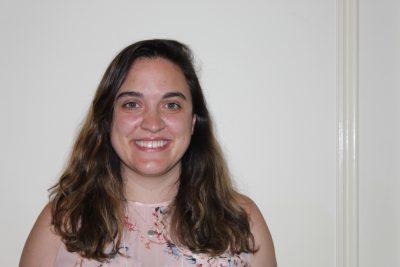 Brittany Rupert: Brittany is a graduate student in Special Education focusing on Early Childhood for Infants and Children with Autism. She obtained her B.S. from New York University in 2016 studying childhood education and special education with a minor in child and adolescent mental health. She has spent the last 6 years teaching elementary special education in Colorado where she worked with a wide variety of students with disabilities. Brittany is excited to be in Connecticut furthering her learning around early childhood and special education. She looks forward to learning a great deal of information from the LEND program to help further her abilities in advocacy to help a wide range of children and families. A fun fact about Brittany is that she loves to craft anything and everything.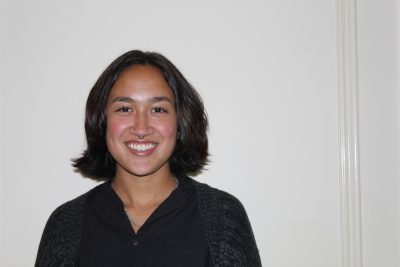 Morgan Sauvageau: Morgan is a second year graduate student at UConn in the Speech, Language, and Hearing Science MA program and obtained a B.A. at Assumption University in Human Services and Rehabilitation Studies in 2021. Morgan has worked with individuals with autism spectrum disorder and other related disorders in multiple educational settings and through clinical practicum opportunities providing speech, language, and communication services. Upon obtaining master's degree, they hope to continue working with this population as a speech language pathologist in educational and health care settings for clients across the lifespan as well as pursue advocacy work in my field. During the time in LEND, Morgan is looking forward to building leadership skills and learning how to become a better advocate for future clients.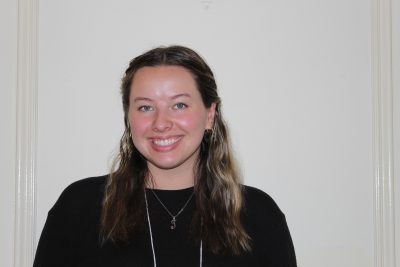 Kathryn Smith: Kathryn is currently a first year graduate student in the School Psychology Master's program at UConn. She obtained her B.A in Psychology and Art Therapy from Emmanuel College in Boston in 2022. She has an abundance of experience, personal and professional, working with individuals with developmental and learning disabilities. She has previously interned at Autism Services Resources Connecticut and worked as a paraeducator within Newington Public Schools extended school year program. During her time in Lend, she is excited to strengthen her abilities in advocacy and leadership to be able to improve the health care of individuals with neurodevelopmental disabilities. After obtaining her master's degree, Kathryn hopes to work within an elementary school to continue her passion of helping children to succeed in and out of school.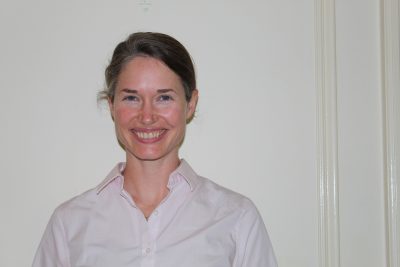 Sarah Spear: While parenting her daughter with a developmental disability, Sarah Spear learned firsthand how isolating that journey can be and that other parents on similar journeys were feeling all alone. She recognized the value in sharing support and knowledge with one another and her parent support organization, Empowered Together, was born. As a parent advocate, Sarah works to include families affected by disability as decision makers. Impact and outcomes drive her work. Sarah previously participated in Partners in Policymaking and is excited to continue her learning and growth through LEND. When she and her daughter need a brain break, they love singing and dancing to "Roar" and "Old Town Road."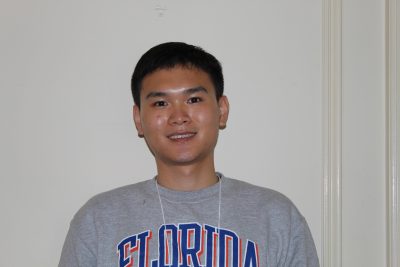 Jinwei Song: Jinwei, a third-year doctoral student in special education. I finished my undergraduate study in special education in China and then went to the University of Texas at Austin for my Master's study. I am a BCBA and worked a behavioral therapist before coming for my PhD. My research interest is early intervention for young children with autism spectrum disorder.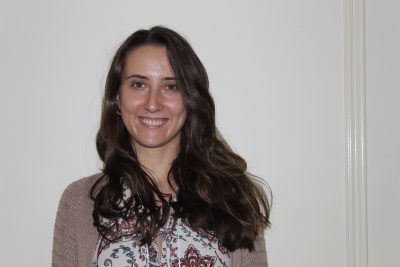 Elise Taverna: Elise is currently a fifth-year PhD student in UConn's Clinical Psychology program. She is a graduate assistant in Dr. Inge-Marie Eigsti's lab. Her dissertation will examine profiles of ASD-like behaviors and skills in people with Angelman syndrome and dup15q syndrome. She also works with Dr. Eigsti and Dr. Deb Fein on the Autism Long-term Outcomes Study, a longitudinal study comparing outcomes among autistic youth, youth who no longer meet diagnostic criteria for ASD by adolescence, and neurotypical youth. Elise has completed several external clinical placements, including conducting assessments in a neuropsychology private practice, and providing therapy and assessments to children on a psychiatric inpatient unit. Elise hopes to work as a pediatric neuropsychologist after graduate school, with a focus on children with developmental disorders. While participating in LEND, she hopes to learn more about partnering and adovcating with people with developmental disabilities and their families. She enjoys arts and crafts, watching Netflix, and exercising in her free time.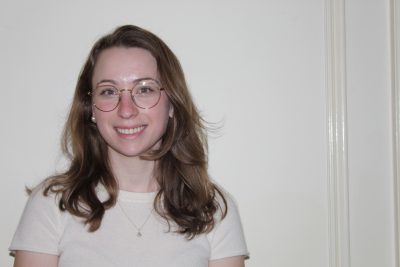 Caroline Thompson: Caroline is a second-year master's student in UConn's Public Health program. She graduated with a Bachelors in Biochemistry in 2021 from Saint Anselm College in New Hampshire, where she worked as a pharmaceutical research assistant. In undergrad she also had the opportunity to work with a preschooler diagnosed with ASD. This experience led to a passion for working and advocating with those with neurodevelopmental disabilities. She applied to the LEND program with hopes to gain more experience working with individuals with disabilities and to develop her leadership skills. Caroline intends to attend medical school and plans to use the knowledge and skills she obtains through the LEND program in her future career as a physician to become a better advocate for her patients.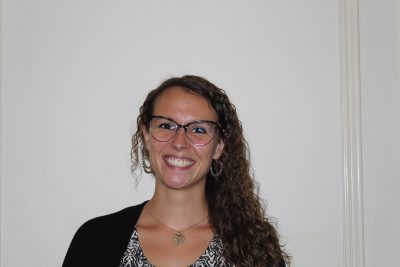 Michaela Woods: Michaela is an Advanced Standing graduate student at the UCONN School of Social Work in the Individuals, Groups, and Families Practice concentration.  She earned her Bachelors of Social Work through UCONN as a member of the second graduating cohort in 2021.  Her previous experience working with neurodivergent individuals includes in-home behavior intervention therapy using Applied Behavior Analysis, youth wilderness therapy group programming, supporting public K-12 special education students, and involvement in state-wide research to better understand the complexities of youth anxiety in the wake of COVID-19.  After completing her masters degree, she hopes to collaborate with other members of the Windham community to start a youth program to develop practical life skills and self confidence in an experiential and outdoor education model.  Her academic areas of interest are Adverse Childhood Experiences (ACEs), youth mental health, and the intersection of neurodivergent diagnoses and childhood trauma.  As a person with disabilities herself, working to help others develop self-advocacy and communication skills, as well as improving quality of life for children and their families are among her top professional priorities.